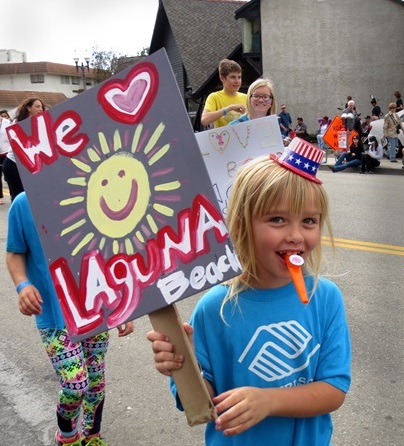 BOYS & GIRLS CLUB OF LAGUNA BEACH ANNOUNCES  "Campaign to Gain" and a $10,000 match to support it!
Boys & Girls Club of Laguna Beach announces new annual peer-to-peer drive, "Campaign to Gain." The Club is asking the community to share their personal story on how the Boys & Girls Club of Laguna Beach has impacted their family. The method is easy, create a page on a web-based platform, tell your story and share with your connections digitally. Anyone can donate with the click of a button and no amount is too small. This special peer-to-peer campaign gives everyone a chance to tell their unique and personal experiences that transpired at the Club. It is effortless for everyone to pitch in and support the life changing programming the Boys & Girls Club has to offer.
"Day in and day out, our Boys & Girls Club staff and mentors deliver quality experiences that make a difference in a youth's life beyond their time at the Club. Research shows that kids who have an optimal experience at our Club are also more likely to have positive self-esteem, volunteer, and be engaged in school," said Pam Estes, CEO of the Boys & Girls Club of Laguna Beach. "Our new campaign asks members of the community to simply share their story with their community, to show the amazing impact our Club has on the lives of kids and teens." If a kid can dream it, they can become it at the Boys & Girls Club of Laguna Beach. They just need the community's help. Pam adds, "Any donation — big or small — will make a difference! We thank all donors for helping us build a stronger community, and we couldn't do our work on behalf of the children without their continued support."
In an effort to kick start this new campaign, an anonymous BGC-Laguna Board Member has pledged to match donations dollar for dollar up to $10,000! This means your donation is doubled right from the start.
To learn more, read some amazing stories and donate or start your own page, click here.