Art Of Giving Gala
Art of Giving is our annual Gala, where guests will enjoy an evening of fine dining, cocktails, a fabulous live auction, a silent action and a live band at the Montage of Laguna Beach. This is in an effort to raise funds for the Club's programs.
Due to COVID-19 we have had to cancel the Art of Giving Gala. We look forward to 2021 when we will be able to come together again to celebrate and support the Boys & Girls Club of Laguna Beach! Save the date, The Art of Giving Gala will take place on May 8th, 2021!
Our talented Youth Development Professionals are still hard at work running virtual enrichment programs, prepping our Club to reopen and building meaningful relationships with our communities' youth. With having to cancel most of our major Fundraising events this year due to gathering restrictions, we need your support now more than ever!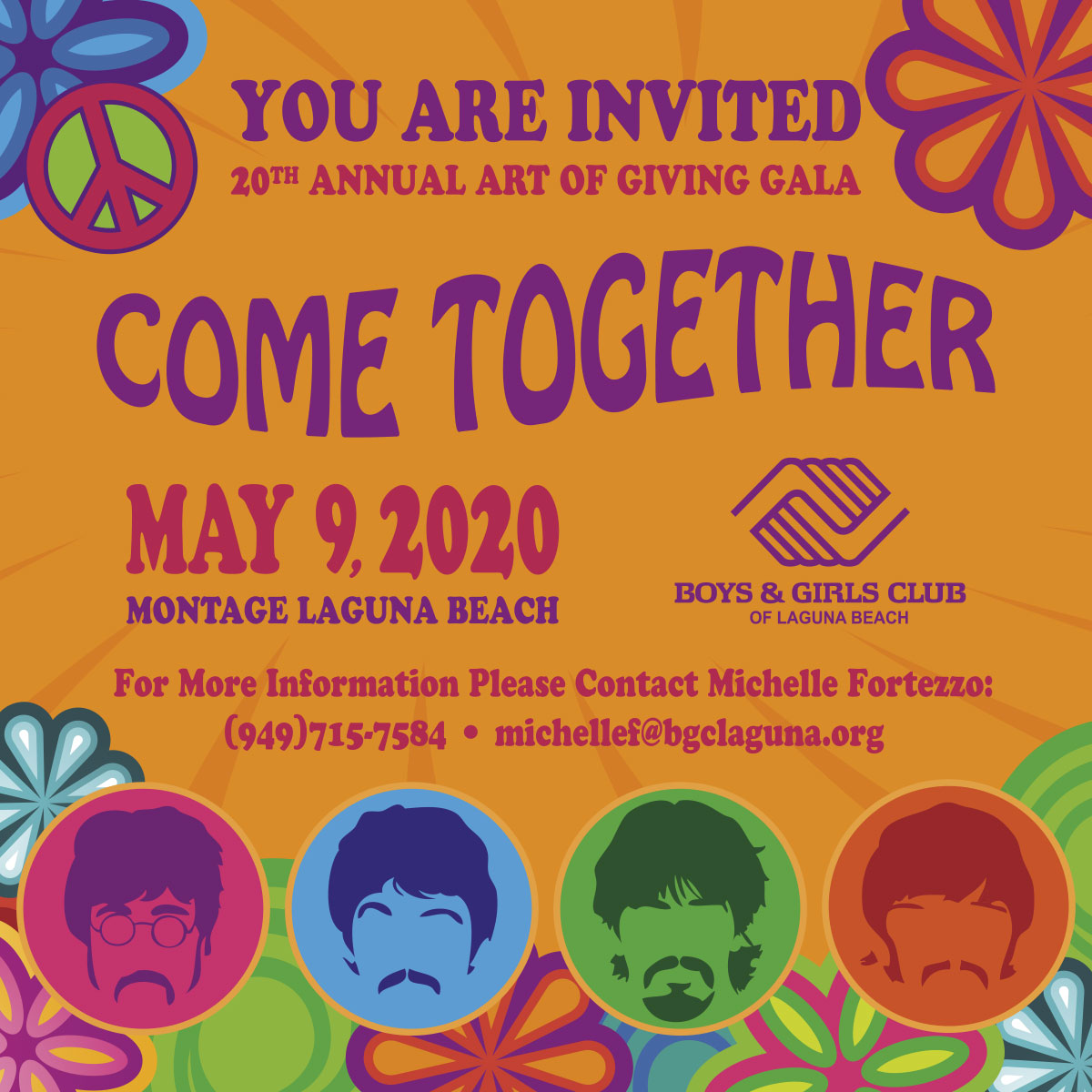 Thank you to our 2019 sponsors
SUPPORTER NAME
Nancy Myers
Ray & Sandra Wirta
Phyllis & David Phillips
The Jaffe Family
Greg & Barbara MacGillivray
Fredric H. Rubel Jewelers
Rick & Heather Graves
Mission Hospital
Gary & Betsy Jenkins
John & Robin Shanahan
Donnie Crevier & Laurie Kraus
SUPPORTER NAME
JP Morgan Chase
Tuttle-Click Automotive Group
Paula & Brad Arnold
Al Roberts and Ken Jillson
Dykema Gossett LLP
Jim and Vicki Click
Cox, Castle & Nicholson, LLP
LBA Realty
Massen Greene Foundation
Montage Laguna Beach
Cox Communications, Inc.
SUPPORTER NAME
Cigna Health and Life Insurance Company
Angels Baseball
Wilson Automotive Group
Click Family Foundation
Wells Fargo Advisors
Crevier Classic Cars
Dennis and Carol Berryman
Macy's
Linda Saville
Union Bank
Mckenna European Auto Center
Stay up-to-date!
Sign up for our e-news today